Imagine the time when there were no telephones to call your friends/relatives, only postcards with no sign of confirmation that these postcards were well received by your recipients or not. Long process, uhhh! Time-taking too! But these days, thanks to science and technology, most of us have experienced the joy of connecting with friends and relatives in different parts of the world on a phone call/video call. When "technology connects with people" the results can be wonderful. For instance, AR, VR and XR campaigns these days.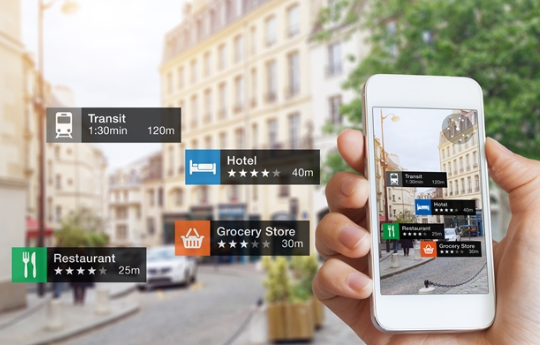 This new generation of extended reality, or XR, technology will not only let you see things on the other side of the world and ensure you feel like you are really there, but also make you better understand people, products and processes in the real world. It makes the experience of the customers for your product/services become more personalized using techniques like Augmented Reality (AR) and Virtual Reality (VR) and Mixed Reality.
Technological Landscape is adapting to increase company's helpfulness too, through technologies like Artificial Intelligence and Machine Learning.
But that is not something to fear, that's something to learn and embrace!
Including a range of encounters from augmented, assisted, virtual and mixed realities, XR is bridging the gap between the digital world and the physical space. Experts say XR has the power of genuinely upgrade and advance our lives but what is XR? How can it act as a tool of the experiential marketing for your brand?
Impact of Extended and Mixed Reality (XR) on our lives
By fundamentally reinventing experiences, XR is transforming the way organizations engage with their customers. XR is a term referring to all real-and-virtual combined environments and human-machine interactions generated by computer technology and wearable. In short, XR equips brands with amazing features which can help marketers to create a unique & immersive engagement with its consumers & users.
This helps brands to achieve an increased conversion engagement across media channels. Launching marketing campaigns with AR/VR technology, brands invite and encourage buyers for active participation & paves way for better connect between brand & consumers.
Consumers naturally share what gets them excited. Marketers know this, and are constantly searching for new ways in influencing brand experiences. With more and more brands entering this race, it becomes increasingly difficult to "wow" consumers.
How Extended Reality Experiential Marketing Influences Your Brand & Strikes the Consumer's Mind?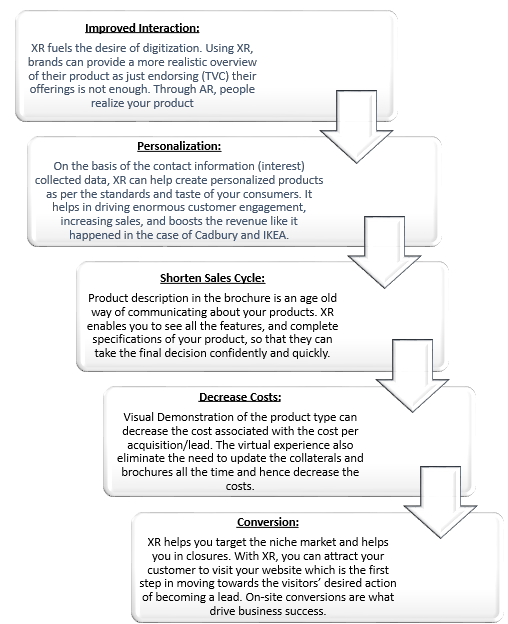 Wanna know more? Get it touch with us!
Extracted from: augray.com – Did you know? XR & Experiential Marketing is A Perfect Blend for Interactive Campaign!